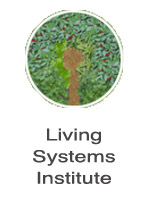 Welcome to the best resource for searching for homes, provided by Catherine Albert, Keller Williams Realty
Since she's lived along the Front Range since 1988, she has extensive knowledge of Denver and it's surrounding cities.
Different by design
Keller Williams Realty takes a different approach to real estate, one that is built on personal touches, win-win deals and positive results.

Catherine Albert utilizes the latest technologies, market research and business strategies to exceed your expectations. More importantly, she listens and that means she will find solutions that are tailored to you, your family, and your needs.
How can she help you today?
This website is full of information to assist you whether you are looking to buy or sell. Catherine appreciates that you have taken the time to utilize her website for all of your real estate search and property information needs.

After you have had the chance to review this information, contact Catherine so she can tell you more about how she can help.
"I enjoy helping you get the most of your property. I appreciate the opportunity to earn your business, and look forward to establishing a genuine, mutually beneficial relationship." -- Catherine Albert